Product Structure
1.Surface Protective Layers
Layers are composed by waterproof layer, color pattern layer and
protective layer. processed by the world advanced special technology. protective layer is the UV coating layer, which is wear-resisting, mouldproof antibacterial, easy to clean, hardness up to 3 H to 6 H.
2.Basic Material Layer
Made of calcified plastic board.processed into with marble, wood grain texture or personalized decorative panel.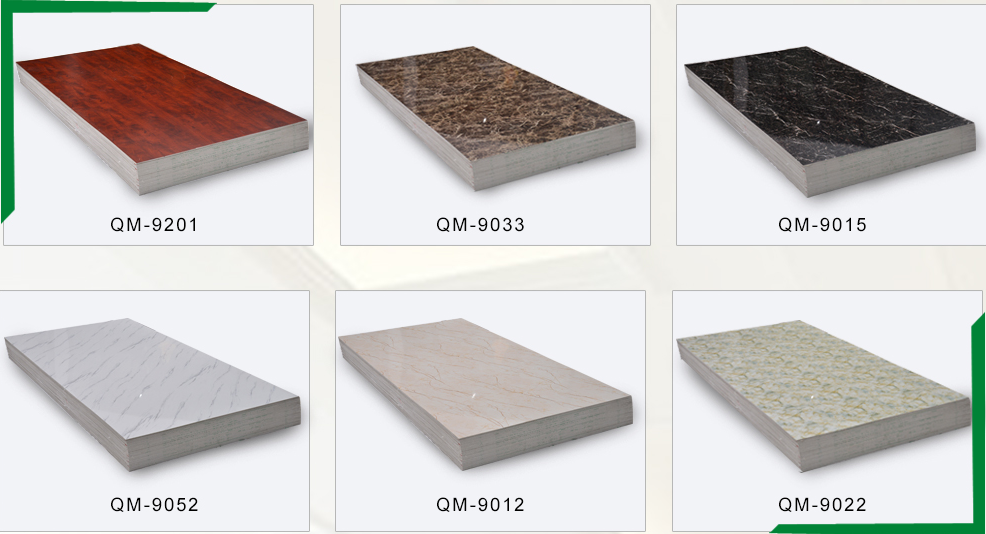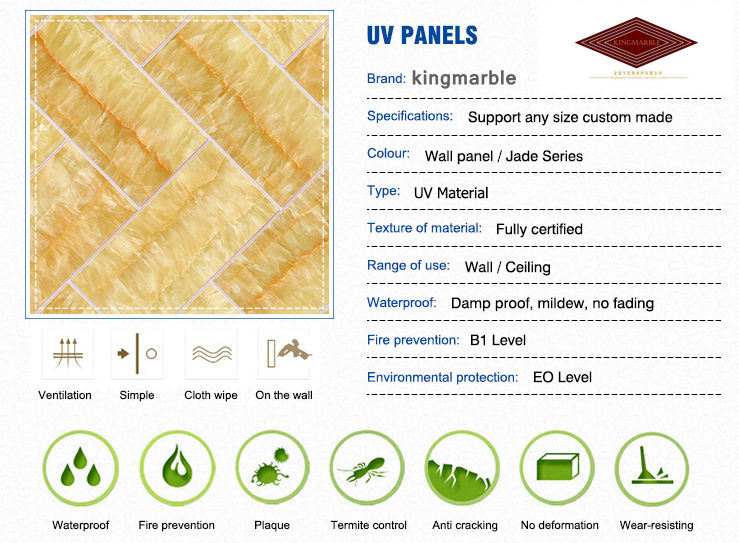 Benefits
1. Look of marble, granite stone at 1/5 weight,1/10 the cost.
2. Environment friendly, do not contain asbestos, formaldehyde, benzene and other harmful substances.
3. Waterproof material will not collect bacteria, mold or mildew.
4. Fire-resistant, high hardness, high glossiness.
5. Easy to install, No maintenance.
6. Board selection of colors & patterns.
Multiple Uses
Instead of natural marble, used for interior decoration, such as the lobby, bathroom, kitchen, TV setting wall, shopping mall, airport, subway station, office, etc.